Author guide: Article submission process and following the result
Submitting rules and forms:
more details
Authors log into the system, then you are taken to DashBoard
At DashBoard, click New Submission
In case you don't have an account, please register an account.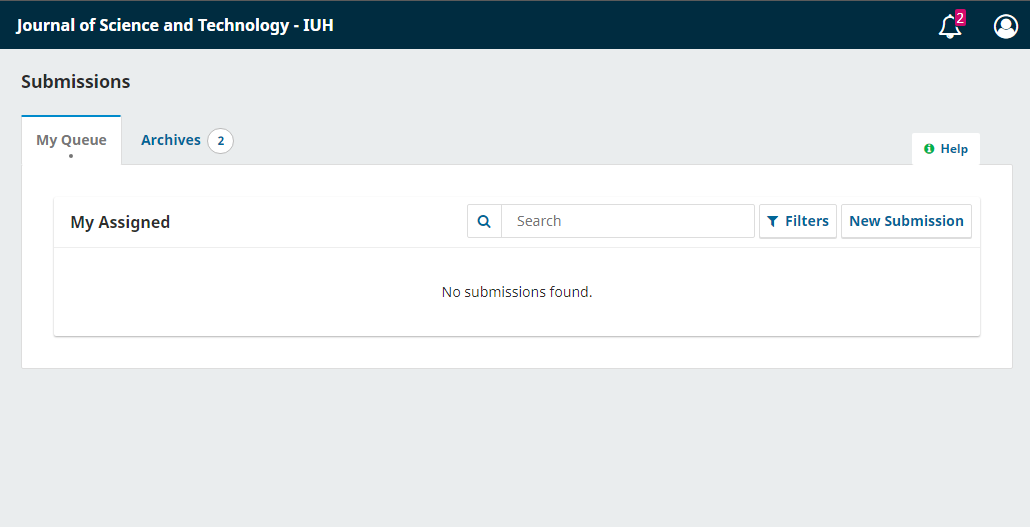 Step 1: Enter basic information about your article
Section: The field of the article
Submission Requirements: click agree to regulations
Comment for the Editor: Message to the Editor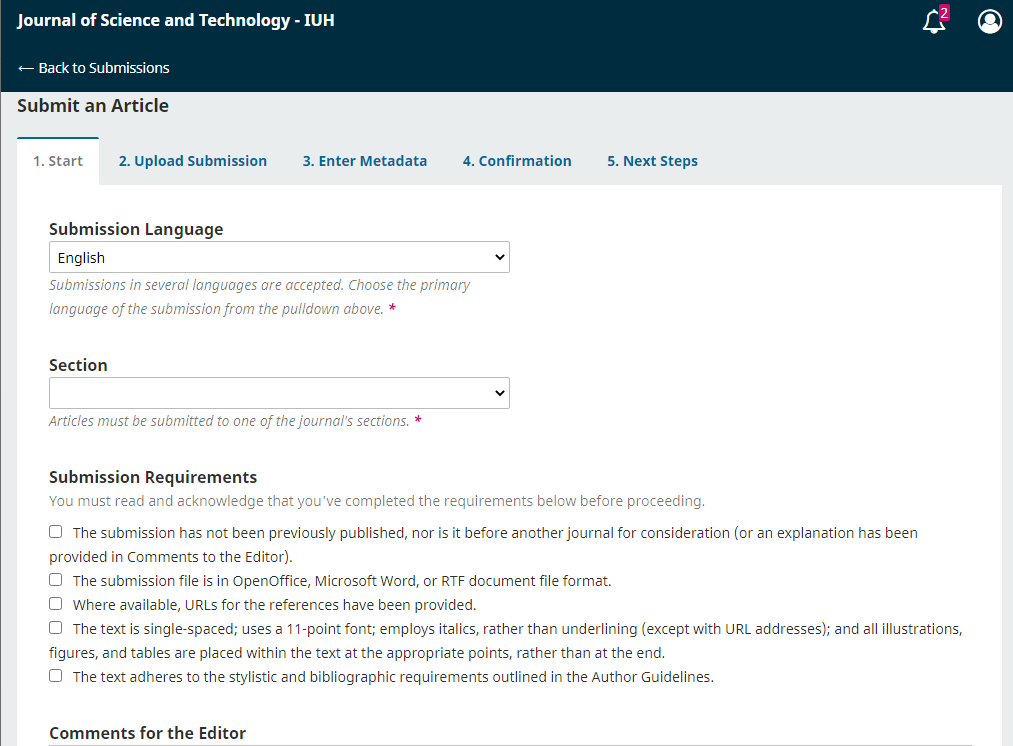 Step 2: Authors upload the files attached to the article, including:
- Manuscripts without Authors' list
- Letter to the editorial board
- Submission Information
- Copyright certification
- Others
(Submitting rules and forms: more details)
1. Upload File
Article Component: The file types are listed above
(*)if this is your first Upload Files, please use Manuscript as the priority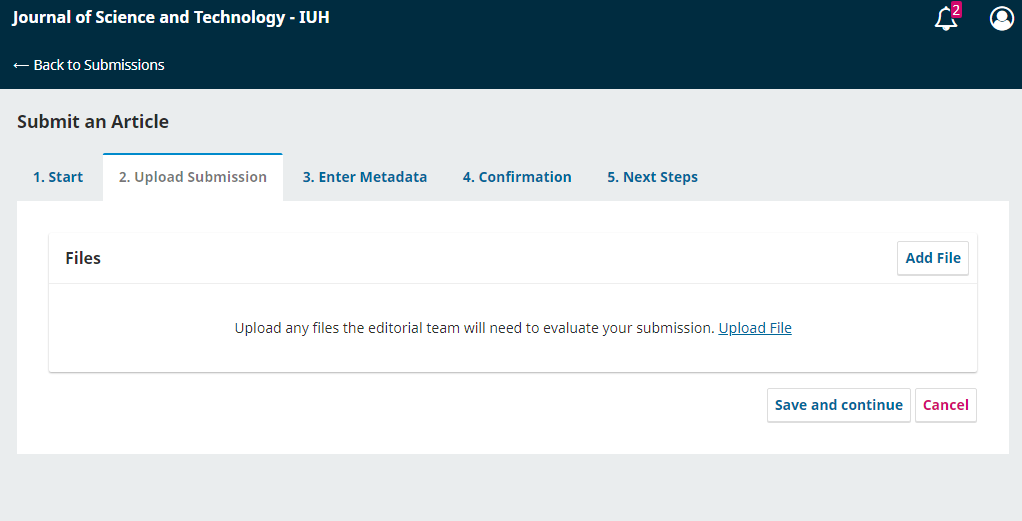 2. Review Details
Edit the filename (if necessary)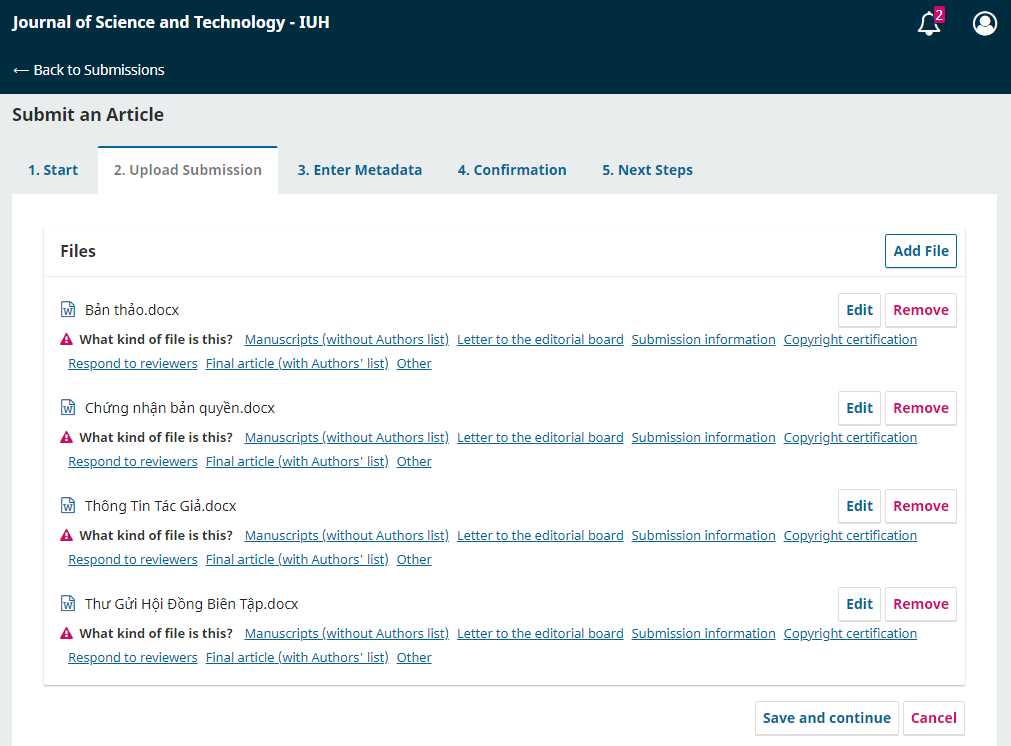 Step 3: The author enters descriptive data fields for the article
Prefix, Title, Runnning time title, Abstract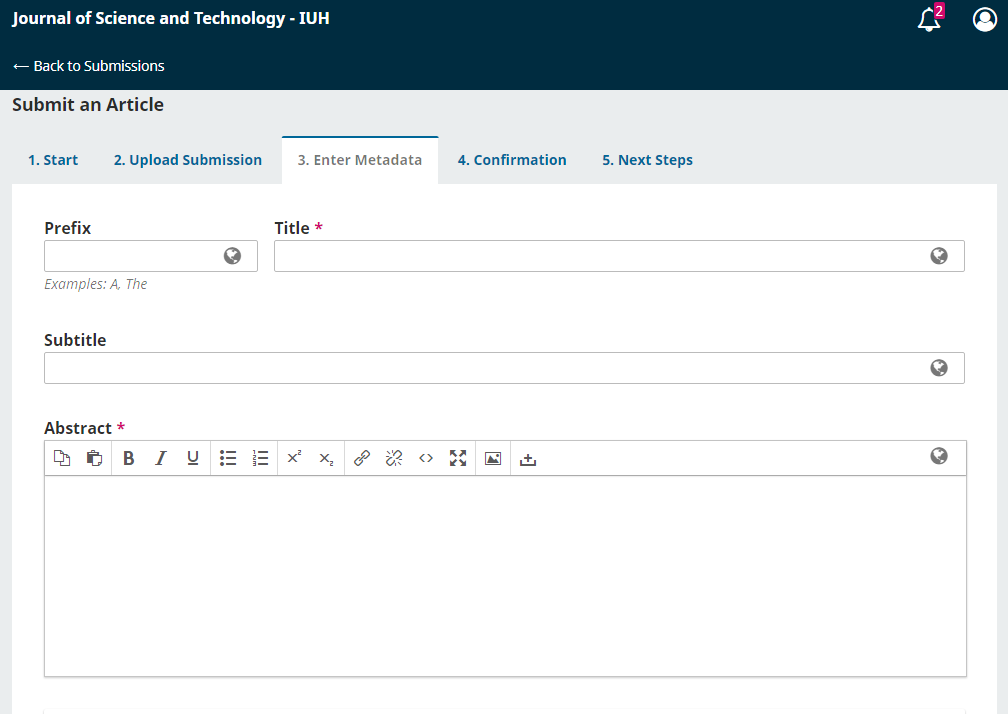 Contributor: Click Add Contributor to add participant and contribute to the study

Languages, Keywords: Enter keywords
Step 4: Note: the authors should check all information before confirming submission and can go back to the previous steps.
Step 5: Submission complete. The authors should note the following:
You will receive an notification email of the successful submission of your article.
You should check email regularly to be notified for article status and requirements in review process.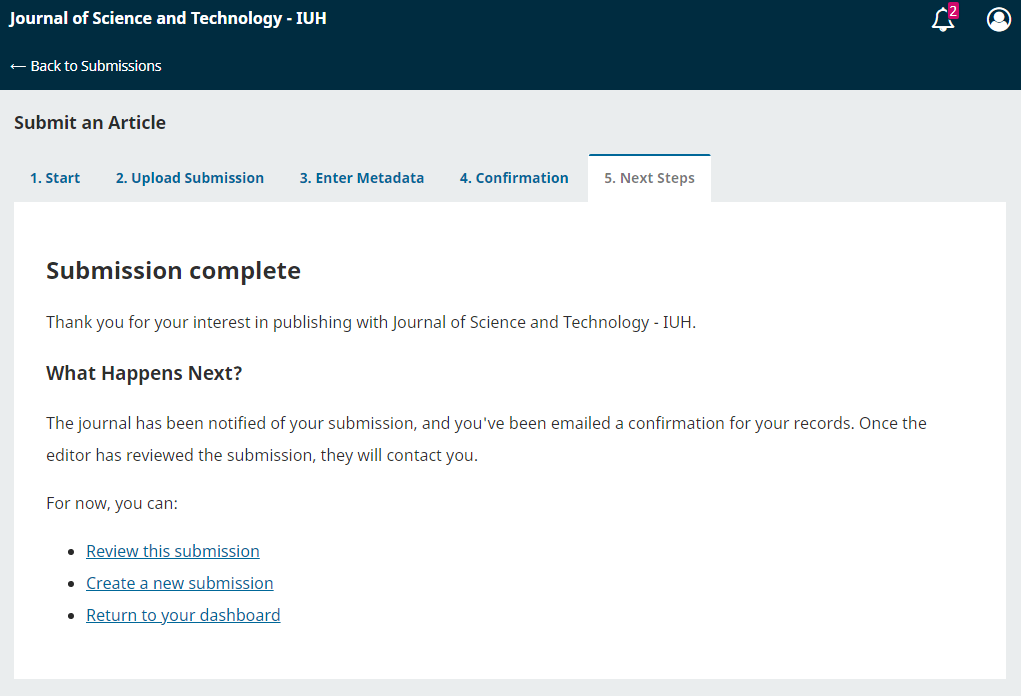 Other guide:
1. Update after submission:
- In case you need to cancel the submitted article to submit a new one:
(1)Access to the recently submitted article, In the Pre-Review section, Add discussion with the content requiring to cancel the article.
(2) Submit a new articles.
- In case you need to add or replace files:
(1) access to the recently submitted article, In the Pre-Review section, Add discussion.
(2) Upload a new file and leave a message to the Journal.
2. Respond to requirement of Journal:
- Receive notification emails from Magazine with title New notification from JST-IUH.
- Access to the Website under the link in the email, see detailed requirements of the Journal.
- Reply by Add Message in Pre-Review.