Author guide: Account creation
Interface will be displayed when you access the Journal's website.
To use website function , you have to register an account on the website
Click the Register at the top of the right of the toolbar.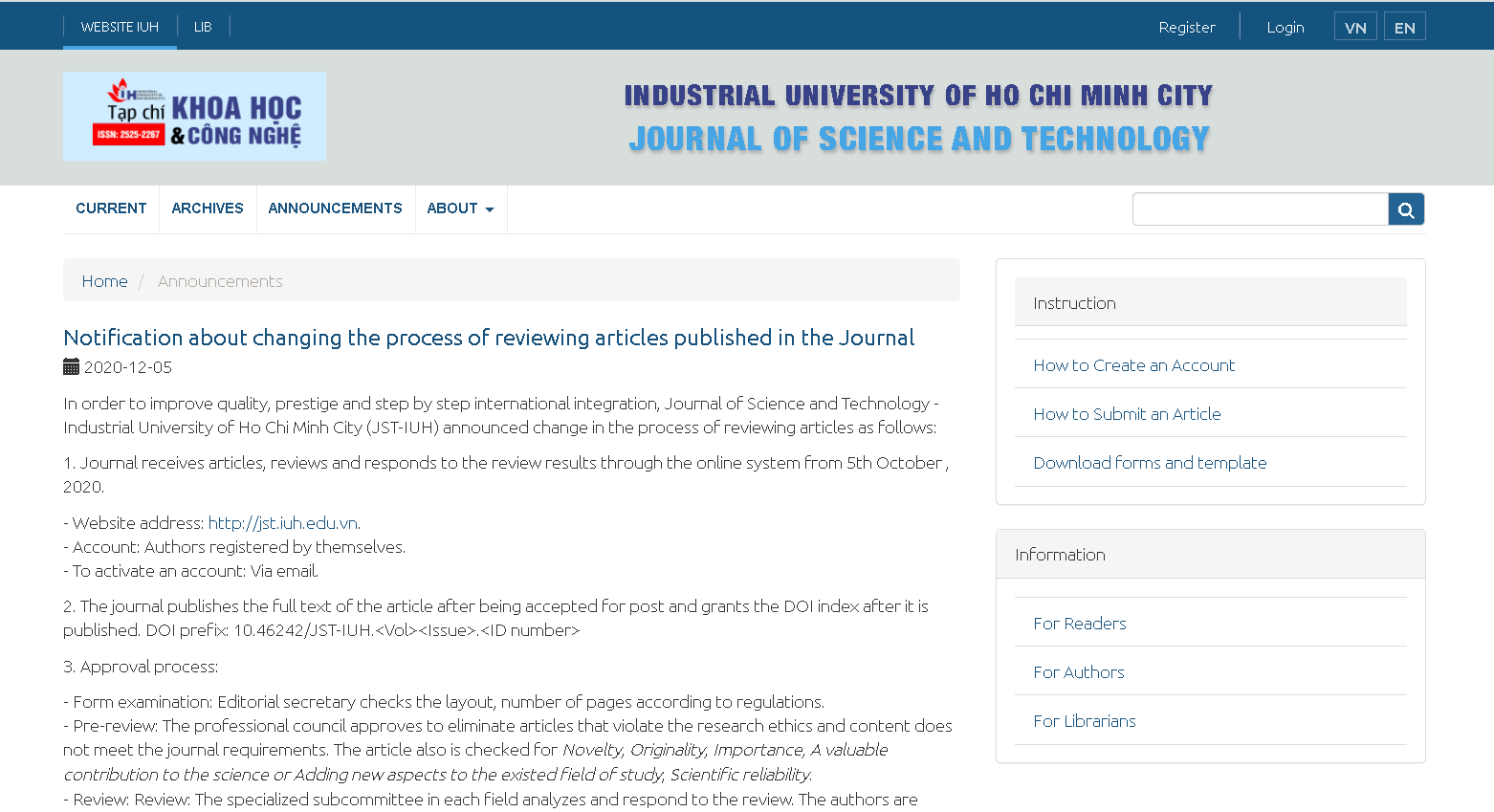 Then, you enter your personal information, email, account and password to log into the system.
(*)Note: Enter your email using regularly.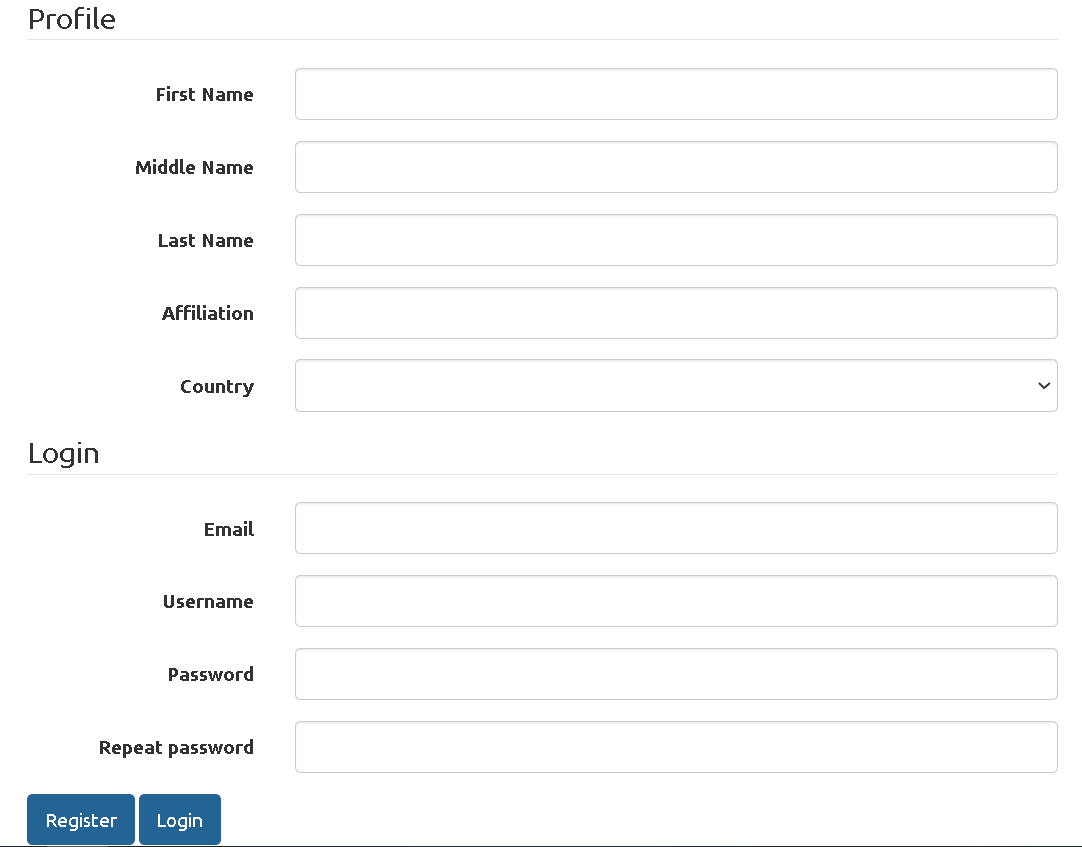 After entering your personal information and successfully creating an account, interface will be displayed as follows:


Your account will automatically login, you just needs to click on Make a New Submission to submit the article.
Author guide: Article submission process and following the result: Here.